The Inter-Services Public Relations said that the the Pakistani Army rescued 22 students from the Lahore University of Management Sciences (LUMS) on Monday, who were stranded in the snow-covered area of Rattu, in the Astore district of Gilgit Baltistan (GB).
According to the statement released by the ISPR, the LUMS students, which included thirteen men and nine women, had been stranded in the area for the past five days, with harsh weather conditions prevailing the whole time. It added that the "students had gone for skiing to Gilgit", at Rattu Ski Resort, and "had gotten "stuck there for the last five days due to heavy snow and landslides".
The administration of LUMS had approached the army after which the Chief of Army Staff (COAS) General Qamar Javed Bajwa "directed for their immediate heli-lifting".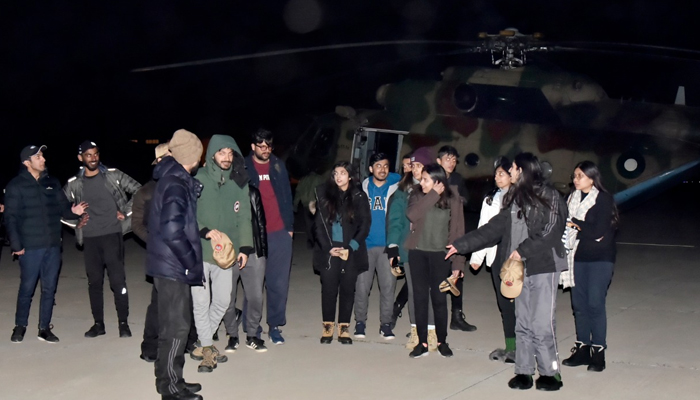 The students were brought to Rawalpindi via an army helicopter and are "on the way to their homes", said the ISPR.
So while they come home safe and sound, people on social media have jumped on the opportunity to troll LUMS students in general.
Most of the people targeted the Associate Professor of Sociology from LUMS, Nida Kirmani, in their posts.
But, is it any surprise that Nida Kirmani had the perfect response?
Regardless of all the jokes, we can all agree that we're grateful for the army for saving the lives of these 22 students; videos circulating online show that the students and their families definitely are.
Reference Links for Article: https://twitter.com/RegnlTelegraph/status/1219271013873135618/photo/1